Out Now:
Slaying Monsters Dodging Doughnuts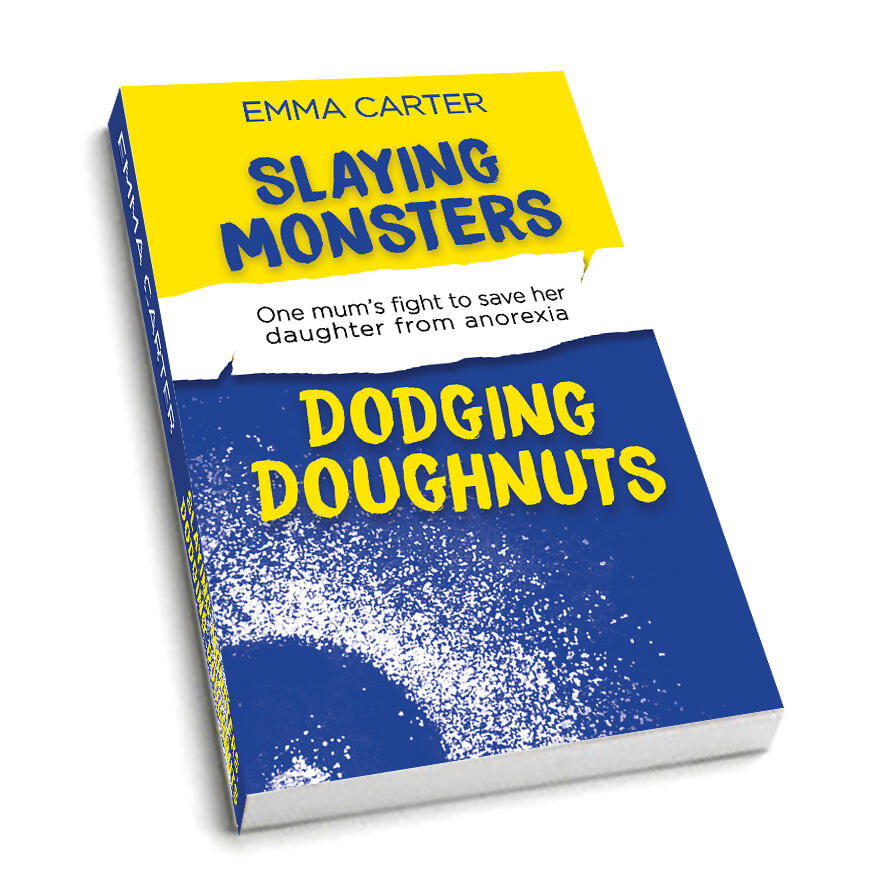 Hello and welcome to my website.I'm Emma Carter and my brand new book Slaying Monsters Dodging Doughnuts is out now.It's an honest account of a mother who faced one of the hardest battles of her life: to save her daughter from an eating disorder.You can read more about it here, and you can order a copy directly from this site.
Sign up below for publication updates and other news
About the Book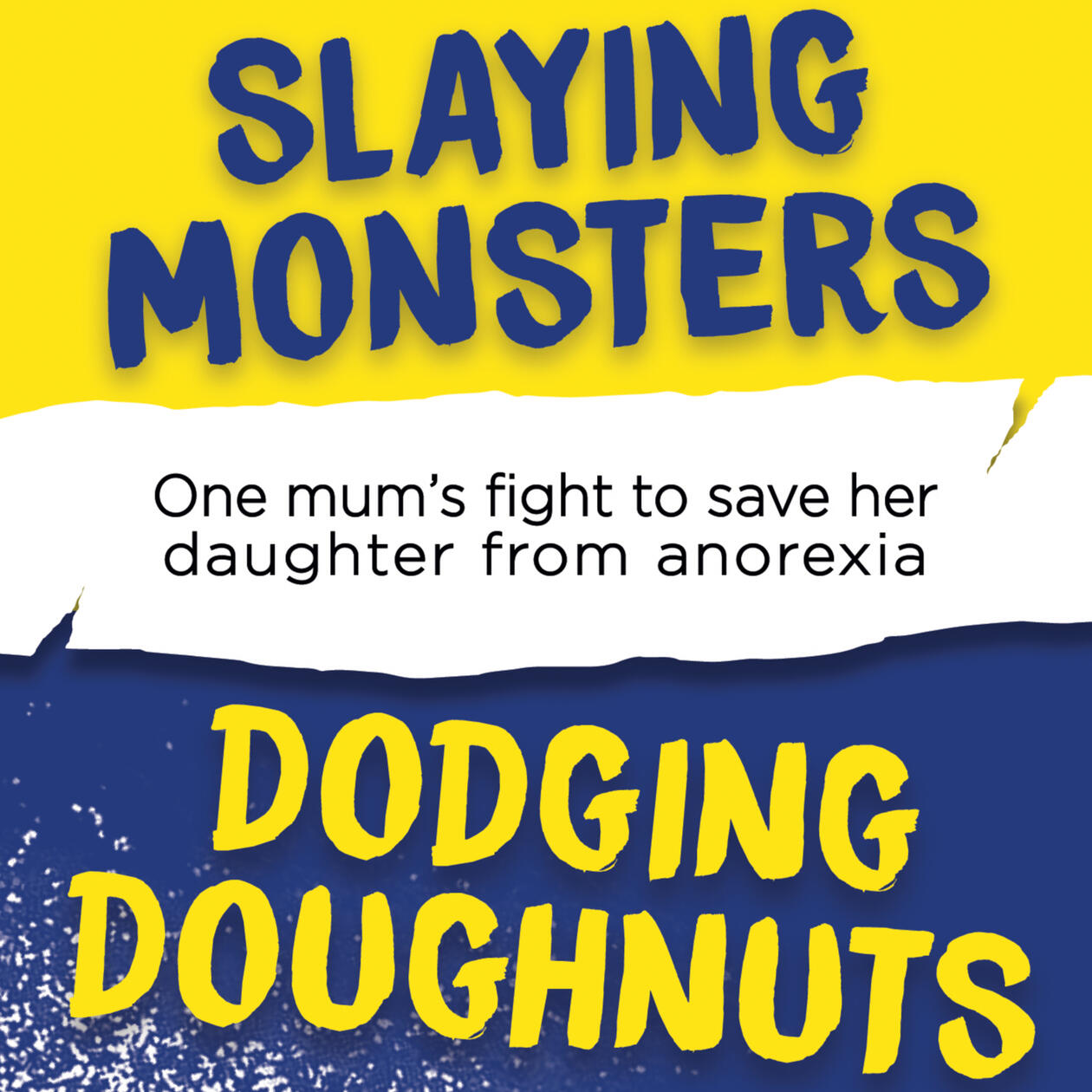 Read more about Slaying Monsters Dodging Doughnuts
About Emma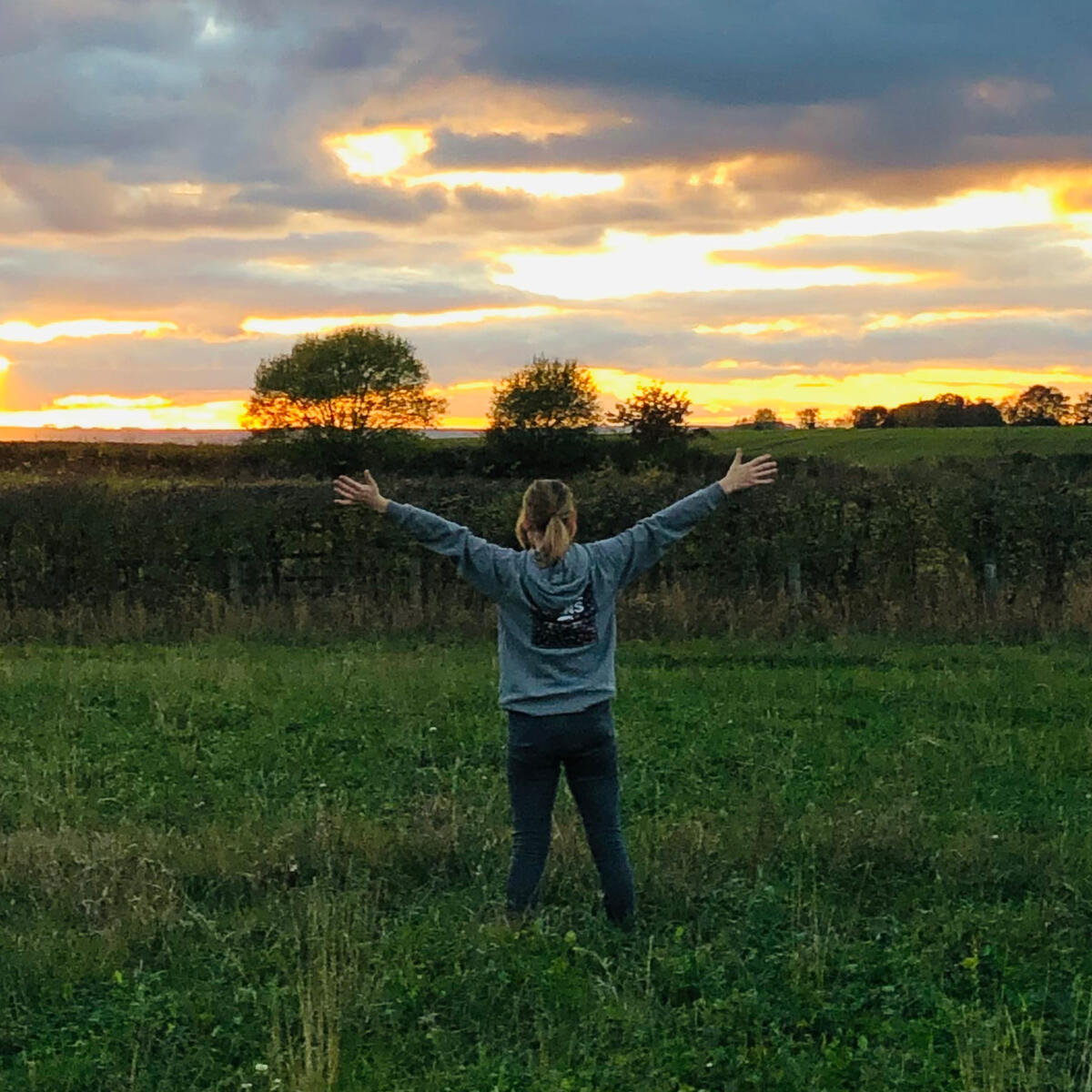 Find out more about Emma and why she wrote the book
Buy the Book
You can order your copy of the book directly from this website
Slaying Monsters Dodging Doughnuts
This is an honest account of a mother who faced one of the hardest battles of her life.Emma versus Anorexia Nervosa.Emma shares an insight into the gruelling combats she encountered as she watched her precious daughter wither in front of her eyes, being told by the medical staff that her heart might give up.This book gives hope and motivation to those battling to support their loved ones through this cruel eating disorder. The chapters include moments of fun and laughter, alongside details of the impact of the illness, not just on the sufferer but also on the family.A personal message from Emma CarterAnorexia is a cruel illness which can sometimes be life-threatening.It came as a complete surprise to us.I never imagined that any of my family would develop an eating disorder.
I never imagined the pain and suffering it would cause.
I never imagined the length of time it would take for a loved one to recover.I am thrilled to announce the forthcoming release of my book.
I am honoured to share my story with you. The highs and the lows of each day and how I can now get back up and continue the battle for my daughter's life.Through the lens of a mother's eye and the depth of a mother's heart, I will tell you about the battles and the many times I wanted to give up.I will share with you how I find the strength to get up each day, with the sole purpose of moving one step closer to my daughter's freedom.If you would like to be kept updated, please enter your email address below so that you will be notified about the book's release and launch.About the bookIt was never my desire to write a book. I certainly did not think that I would write one about a loved one having an eating disorder.My writing was a cathartic release to help me deal with my daughter's anorexia and I hadn't intended to publish it.Beginning with a few scribbles in my diary, a few notes on my phone, and a few prompts for me to help my daughter eat; it soon turned into much more. After listening to other parents and carers, I began to wonder if my story might help others feel less alone. A light-bulb moment, which fired my desire to share my experience, was a comment by another parent, who simply said, "No one understands. No one gets what I am going through."Not knowing where to start, I signed up for Michael Heppell's 'Write that Book' Masterclass. I am glad I did. I have met so many lovely people with different experiences, different ideas, and on different journeys; all trying to make a difference.This book describes my journey and I hope that it will offer support to others on the same path.
For further information and support resources around eating disorders, click here
---
Review
What an amazing book this is!The author takes the reader on a rollercoaster of emotions as she writes from experience of the highs and lows of being a parent of a youngster battling an eating disorder.From the depth of despair when her daughter was facing death, Emma recounts how she managed to navigate a pathway through the minefield of CAMHS and medical services to cope with the monsters in her daughter's head and dodging doughnuts being thrown at her, this new author turned negatives into postives as she offers advice as she continues to fight the demons of anorexia.Whilst this book is a must read for families with young people with eating disorders, it is also an inspirational read for anyone who has their own monsters to slay and doughnuts to dodge whether they are eating disorders or other challenges life throws at us.– RKJ Adams
There are a limited number of signed hardbacks of Slaying Monsters Dodging Doughnuts available for £16.99 (plus £3.59 UK postage and packaging).
You can also order the limited edition signed paperback for £11.99 (plus £2.79 UK postage and packaging).
In either case you'll be taken to a secure page operated by our trusted payments partner Stripe.com and returned to this site after your payment.If in any doubt, just get in touch.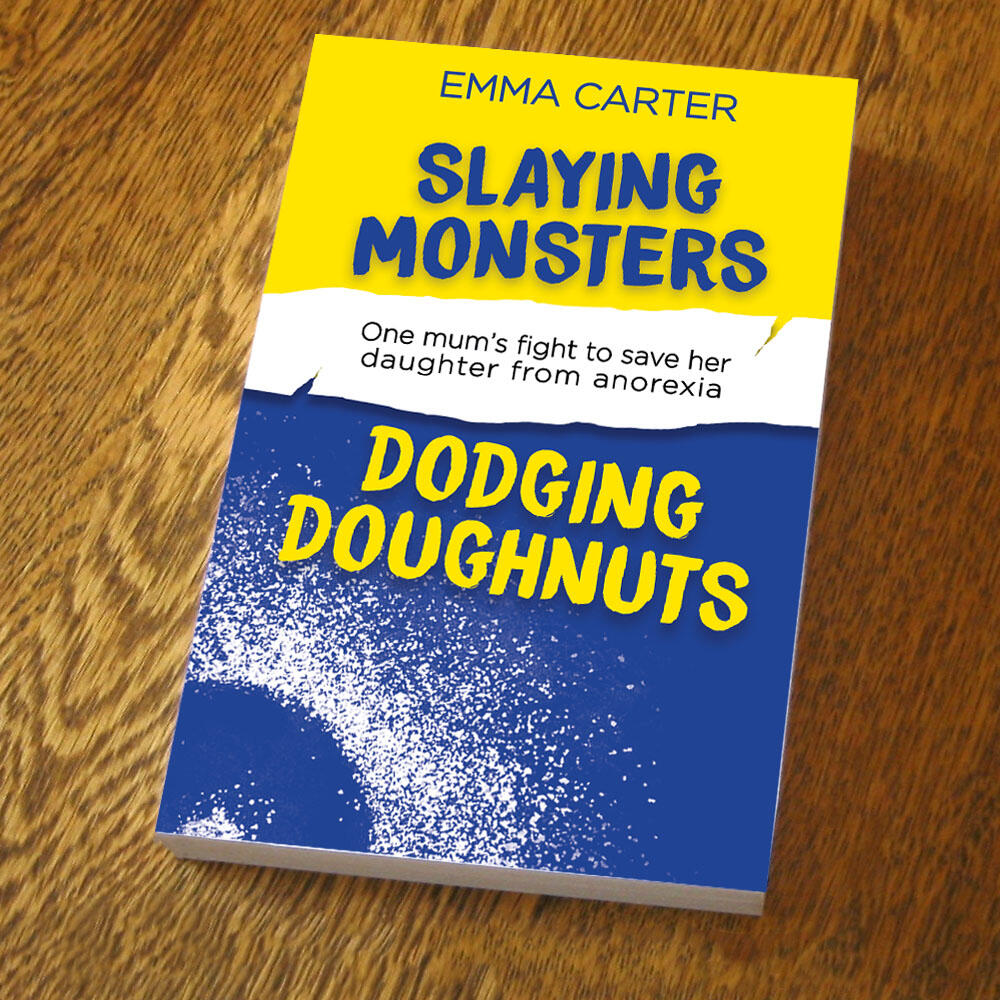 If you'd like delivery outside the UK, please contact me.If you prefer an e-book, the Kindle version can be ordered from here.
Thank you for your order!You should now receive an email confirmation.Your signed copy will be posted shortly.If you have any queries then please Contact Me.
Emma was born in a small town in South Wales and now lives in Derbyshire with her two children, a cat who likes nothing more than jumping on her laptop when she is working, and her scruffy but adorable dog who melts everyone's heart.Emma has always been passionate about helping others, which led her into a career in healthcare. Continuously searching for solutions to help her daughter, she has completed several courses and gained a better understanding of mental health illnesses and eating disorders. This ignited a fire in her belly to make a difference and she is now a trained emotional coach and therapist.By listening to other parents and carers, Emma saw a need to share her story. Writing this book has been a cathartic way to help her deal with her daughter developing anorexia and she hopes that it will offer support to others on the same path.Emma admits to being a fan of Welsh rugby and loves watching matches with her family, particularly if they win. When she is not writing or supporting her daughter, she enjoys spending time outdoors, walking her dog and taking photographs.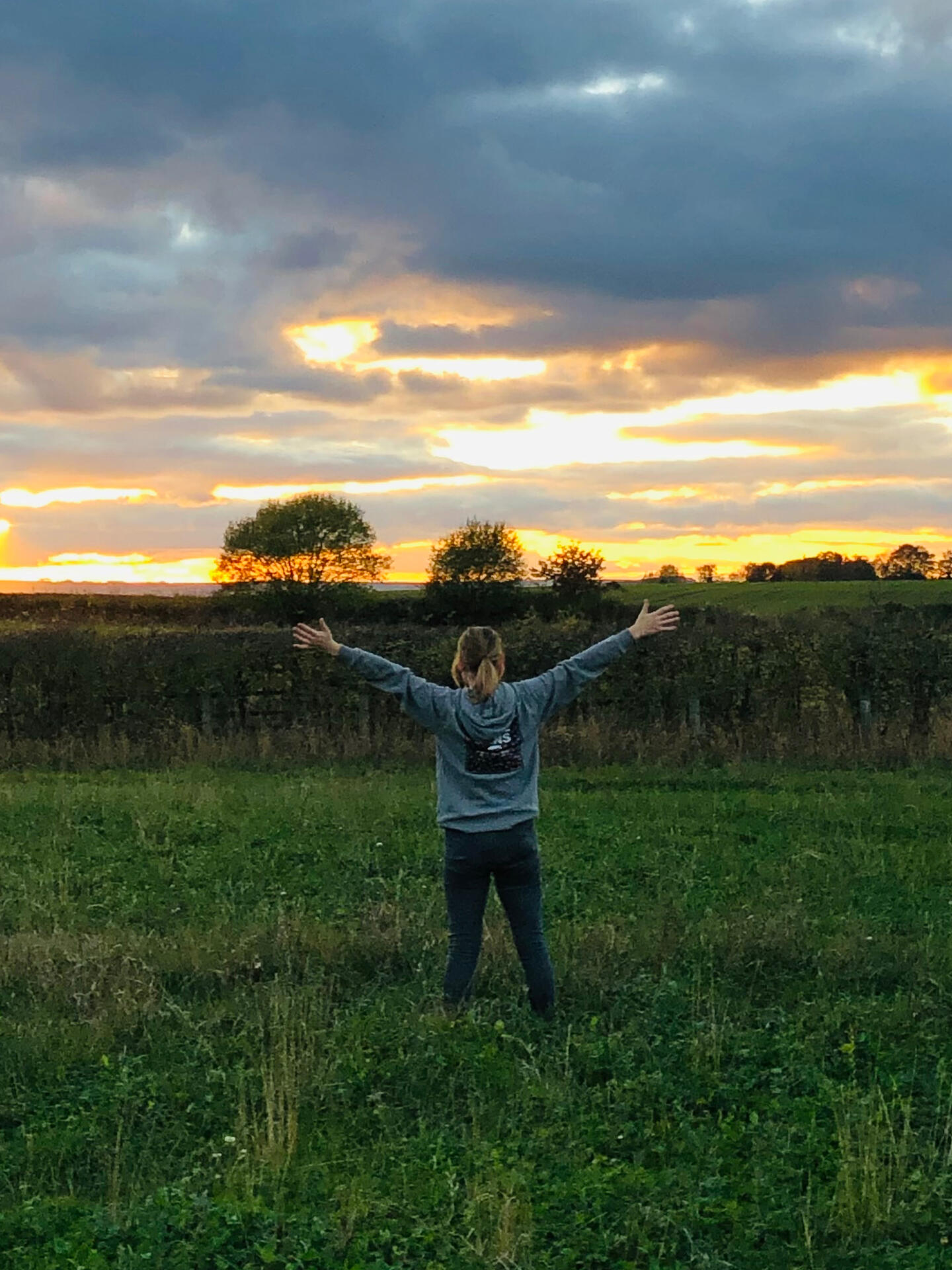 Book Review
30/03/2023
I had a lovely review from RKJ Adams: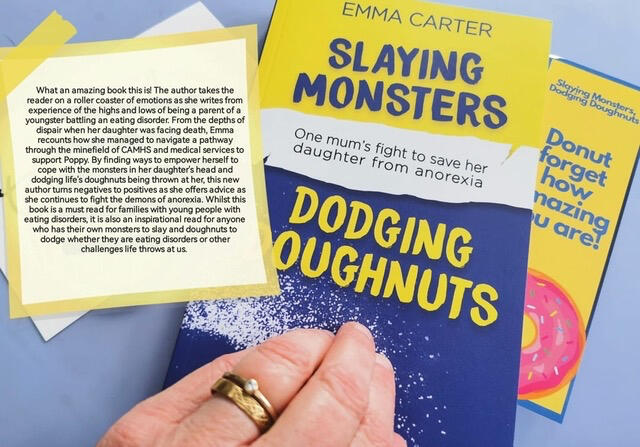 You can read the full review as text on the Book page
Online Book Launch
30/03/2023
We held the book launch for Slaying Monsters Dodging Doughnuts last night (29th March) and it was wonderful to see so many people!Thanks to each and every one of you. Some of the comments:"It was brilliant, inspirational, amazing launch, talking from the heart – you are a star!"
"This book will not just help families but will help save lives"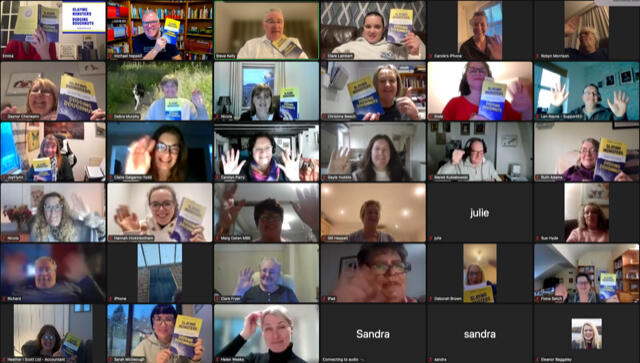 Online Book Launch Details
15/03/2023
I'm pleased to announce that the Online Book Launch event for Slaying Monsters Dodging Doughnuts will be on Wednesday 29th March at 7pm (UK).The event will be held via Zoom and you can join through any web browser, no need for any dedicated software.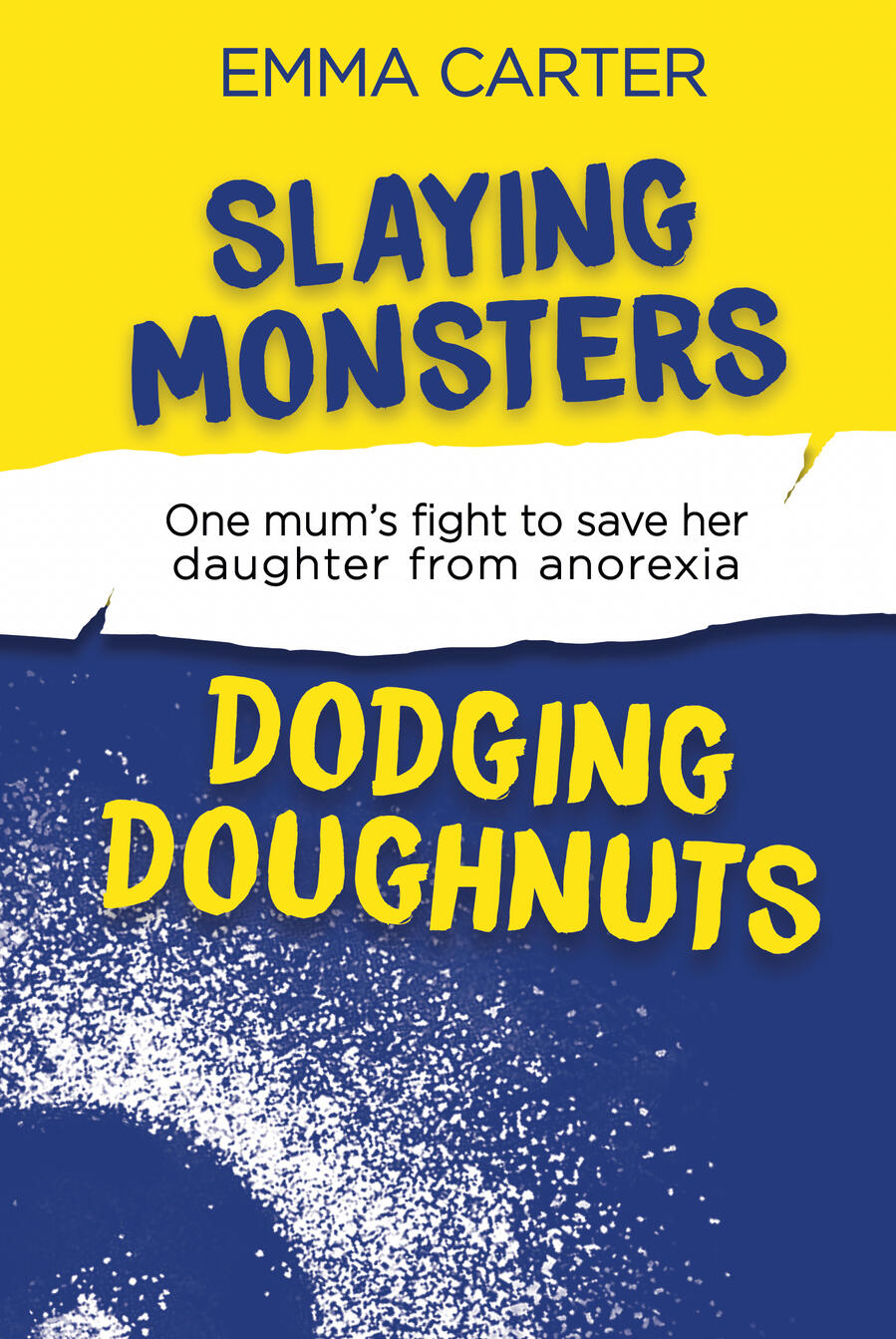 Hello and Welcome
30/01/2023
Hello and welcome to my new website! I'll soon be launching my debut book Slaying Monsters Dodging Doughnuts, and this is where you'll be able to see all my news up to and around the publication.The book is an honest account of a mother who faced one of the hardest battles of her life: to save her daughter from an eating disorder.The book is due out at on 29th March 2023, but if you want to be kept informed of publication news, simply put your email address in the 'sign up for news' box on the homepage.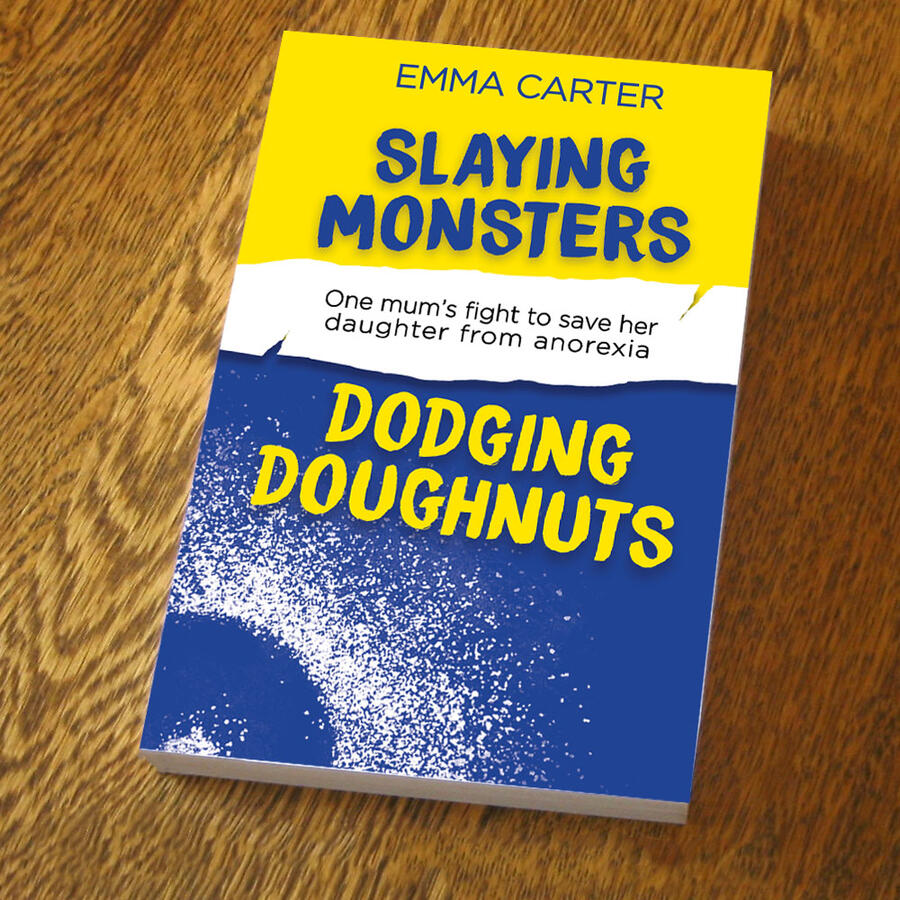 To be kept up to date with publication news, sign up to email updates using the box on the homepageFor anything else, send me a message using the form below.
Key detailsThis website privacy policy describes how Emma Carter protects and makes use of the information you give the company when you use this website.If you are asked to provide information when using this website, it will only be used in the ways described in this privacy policy.
This policy is updated from time to time. The latest version is published on this page.This website privacy policy was updated on 18 January 2023. If you have any questions about this policy, please email emmacarterwriter@gmail.com.IntroductionWe gather and use certain information about individuals in order to provide products and services and to enable certain functions on this website.We also collect information to better understand how visitors use this website and to present timely, relevant information to them.What data we gatherWe may collect the following information:
– Name
– Email address
– Postal address (if you place an order)How we use this dataCollecting this data helps us understand what you are looking from the company, enabling us to deliver improved products and services.Specifically, we may use data:
– To contact you in response to a specific enquiry
– To send you promotional emails about products, services, offers and other things we think might be relevant to you
– To send you promotional mailings or to call you about products, services, offers and other things we think might be relevant to youYou may unsubscribe from email communication at any time by clicking the Unsubscribe link in any email message from us.Payment dataOur payment processing is provided by a secure third-party payment services provide, Stripe.com. At no time is any private payment data such as credit card numbers, expiry dates or CVC numbers given to, visible to, or stored by Emma Carter.Cookies and how we use themWhat is a cookie?A cookie is a small file placed on your computer's hard drive. It enables our website to identify your computer as you view different pages on our website.Cookies allow websites and applications to store your preferences in order to present content, options or functions that are specific to you. They also enable us to see information like how many people use the website and what pages they tend to visit.How we use cookies– We may use cookies to:
Analyse our web traffic using an analytics package. Aggregated usage data helps us improve the website structure, design, content and functions.
– Identify whether you are signed in to our website. A cookie allows us to check whether you are signed in to the site.
– Test content on our website. For example, 50% of our users might see one piece of content, the other 50% a different piece of content.
– Store information about your preferences. The website can then present you with information you will find more relevant and interesting.
– To recognise when you return to our website. We may show your relevant content, or provide functionality you used previously.
Cookies do not provide us with access to your computer or any information about you, other than that which you choose to share with
us.Controlling cookiesYou can use your web browser's cookie settings to determine how our website uses cookies. If you do not want our website to store cookies on your computer or device, you should set your web browser to refuse cookies.However, please note that doing this may affect how our website functions. Some pages and services may become unavailable to you.
Unless you have changed your browser to refuse cookies, our website will issue cookies when you visit it.To learn more about cookies and how they are used, visit All About Cookies.Controlling information about youWe will never lease, distribute or sell your personal information to third parties unless we have your permission or the law requires us to.
Any personal information we hold about you is stored and processed under our data protection policy, in line with the applicable regulations.SecurityWe will always hold your information securely.To prevent unauthorised disclosure or access to your information, we have implemented strong physical and electronic security safeguards.
We also follow stringent procedures to ensure we work with all personal data in line with the applicable regulations.Links from our siteOur website may from time to time contain links to other websites.
Please note that we have no control of websites outside our domain. If you provide information to a website to which we link, we are not responsible for its protection and privacy.Always be wary when submitting data to websites. Read the site's data protection and privacy policies fully.
IntroductionWelcome to our website. If you continue to browse and use this website, you are agreeing to comply with and be bound by the following terms and conditions of use, which together with our privacy policy govern Emma Carter's relationship with you in relation to this website.The term 'Emma Carter' or 'us' or 'we' refers to the owner of the website. The term 'you' refers to the user or viewer of our website.The Contract between usWhen you place an order, including a pre-order, the order is only accepted once full payment of is received. Once payment has been received you will receive an order confirmation. Our acceptance of your order brings into existence a legally binding contract between us.In the unlikely event that the goods are no longer available, or that we have made a pricing mistake, we will email you to advise you of the options.PriceThe price payable for your order is set out on the website along with postage details.AvailabilityIf we cannot supply a product ordered, you will receive an email and have the option to wait until we can get the product or to cancel the order with a full refund.ReturnsThere may an occasion where you may need to return a product. Products can be returned within 7 days of receipt. Please email emmacarterwriter@gmail.com telling us why you are returning the product so we can sort the problem out. You will receive a refund if there is a problem with the product or an error on our part.Cancellation by yourselvesIf your order has not been despatched in the stated timescales, you are free to cancel your order by email at emmacarterwriter@gmail.com. Your statutory rights are not affected.Cancellation by usWe reserve the right to cancel the order if we have insufficient stock to deliver the products you have ordered. If this happens, we will contact you to advise when the product will be back in stock.DeliveryExcluding pre-orders, your order will be dispatched within 2-3 working days of being placed. If there is a delay, we will contact you. Please order with enough lead-time as we cannot be liable for any loss caused to you by late delivery. UK orders will be sent by Royal Mail 2nd Class post.Pre-orders will be dispatched within the timeframe specified on the pre-order page.The order will be delivered to the delivery address provided. It is your responsibility to provide us with accurate delivery information. If Royal Mail or other delivery partner has attempted delivery whilst you were out, a note should have been left advising you of your parcel.Please note that we cannot be held responsible for any damage caused through postage such as climatic conditions affecting the product. We make sure that all items are in perfect condition before they are sent to you. If your parcel does arrive in a poor condition, please contact us. We shall have no liability to pay any money to you by way of compensation other than to refund to you the amount paid by you for the products in question.Payment dataOur payment processing is provided by a secure third-party payment services provide, Stripe.com. At no time is any private payment data such as credit card numbers, expiry dates or CVC numbers given to, visible to, or stored by Emma Carter.See the Privacy Policy for further information on data management.WebsiteReproduction is prohibited other than in accordance with the copyright notice, which forms part of these terms and conditions. Unauthorised use or abuse of this website may give rise to a claim for damages and/or be a criminal offence. Your use of this website and any dispute arising out of such use of the website is subject to the laws of England, Northern Ireland, Scotland and Wales.Governing lawThe contract between us shall be governed by and interpreted in accordance with English law and the English courts shall have jurisdiction to resolve any disputes between us.Website disclaimerThe information contained in this website is for general information purposes only. The information is provided by Emma Carter and while we endeavour to keep the information up to date and correct, we make no representations or warranties of any kind, express or implied, about the completeness, accuracy, reliability, suitability or availability with respect to the website or the information, products, services, or related graphics contained on the website for any purpose. Any reliance you place on such information is therefore strictly at your own risk.In no event will we be liable for any loss or damage including without limitation, indirect or consequential loss or damage, or any loss or damage whatsoever arising from loss of data or profits arising out of, or in connection with, the use of this website.Every effort is made to keep the website up and running smoothly. However, Emma Carter takes no responsibility for, and will not be liable for, the website being temporarily unavailable due to technical issues beyond our control. If you are having problems please get in touch with us.Copyright noticeThis website and its content is the copyright © Emma Carter 2023.Any redistribution or reproduction of part or all the contents in any form is prohibited without our permission. You may not, except with our express written permission, distribute or commercially exploit the content. Nor may you transmit it or store it in any other website or other form of electronic retrieval system.